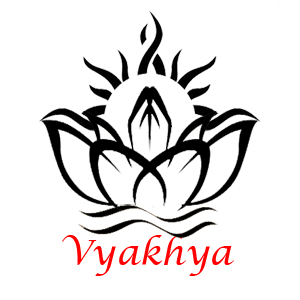 VYAKHYA – The School of Vedanta Studies is devoted to provide insights in the light of Scriptural education to lead a more fulfilled life.
Under the aegis of Pujya Acharya Sri Prem Siddharth ji, Vyakhya is an environment to step back and explore a variety of ideas that will exercise, expand and ease your mind in an atmosphere of discovery and devotion.
Vyakhya offers mutiple courses on philosophy of the sacred teachings of the Vedas, the Bhagavadgita and other epics to inspire and strengthen your own inner quest.